Better service,

Less frustration
More profit.

Maximize your company's potential with service
management software from FacetTRAK.
Why

FacetTRAK

Your business is unique. Isn't it time for a ticket system that fits it perfectly?
Maximized Efficiency
Never miss a beat with our software
that makes managing employees,
jobs, and projects simple.
Improved Customer
Satisfaction
Real-time updates and overviews
ensure nothing slips through the
cracks.
Immediate Insights
Managerial insights, graphs, and
tables provide information you need
at a moment's notice.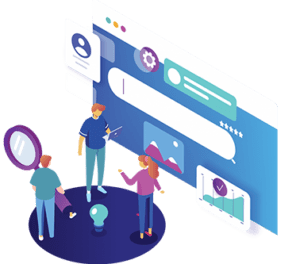 Manage teams of any size with less stress.
Eliminate cherry-picking and prevent jobs from falling through the cracks with FacetTRAK's unique overviews and easy-to-use alert systems. Work tickets are color-coded and time stamped with each log entry. Improve customer satisfaction with streamlined processes that keep information in one place.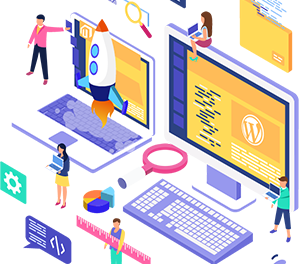 FacetTRAK works anywhere your team needs it.
FacetTRAK follows your team wherever they go with offline logging and save-for-later features. Tickets update on the cloud as soon as a connection is available. Legal digital signature collection and space for photos, notes and other attachments make work in the field a breeze.
FacetTRAK makes managing several locations easy.
Multiple locations or company divisions can be separated in different databases according to your company's needs. Search across all workspaces or find location-specific information as needed with advanced search features, or see full-company overviews to get a bird's eye view of processes and workflow.
Scheduling and dispatching employees made simple.
Improve your response time and scheduling accuracy with FacetTRAK. Manage scheduling and dispatching your team with real-time GPS information and calendar sync features that cut down on time and improve your team's efficiency. Use the comprehensive dispatching panel to access instant information about employees in the field as you need it.
What Our

Users Are Saying
"FacetTRAK makes us more efficient and more effective. Since it's cloud based, you can access it anywhere, whether you're at the office or on the road. It has real time data, billing, and insights, and it's very easy to use as well as cost effective. It works, and at the end of the day it helps us be more responsive to our customers."
"Since the development and implementation of the FacetTRAK software, our IT service business runs leaner, more efficiently, and provides unrivaled responsiveness to our clients. Before FacetTRAK, it was easy for tickets and requests to get lost in the noise. Now, there's no noise--just effective management and clear insights."
Pricing
FacetTRAK starts with a 30-day free trial, no credit card required.
After that, monthly pricing starts at $39 per user per month.
If you are looking for a better way to keep track of your employees' tasks and customer projects, FacetTrak is the answer.
Contact us today to schedule a complimentary demo to find out how FacetTrak can work for you.